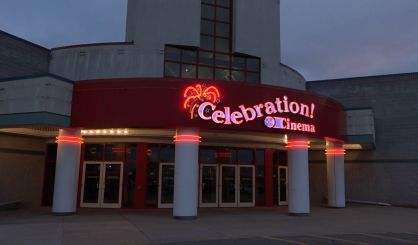 Celebration Cinema in Benton Harbor is adding a full service bar and more food options. Spokesperson Steve VanWagoner tells WSJM News they've been approved for a liquor license by Benton Township, and are now laying out plans to make the theater a high end destination.
"The idea would be to have a full bar at the theater for patrons," VanWagoner said. "We have full bars at other locations — Muskegon, Grand Rapids, Lansing, Portage — and they are all very successful and very popular."
VanWagoner couldn't comment yet on exactly what the new menu items will be. The news comes right as the theater gets closer to finishing its renovations that involve new seats. VanWagoner says the seating will be installed in all 14 auditoriums by the end of June, and by the end of next week, it will be in eight of them.