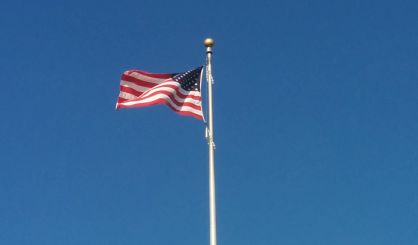 84 Michigan veterans of World War II and the Korean War will leave on Honor Flights to Washington, D.C. Saturday to see their war memorials. They'll be leaving Kalamazoo and returning the same day, thanks to Talons Out Honor Flight. Vice President Dan Moyle tells WSJM News they've been doing this since 2013.
"Saturday after we fly another 84, we'll have taken over 750 veterans from southern Michigan to D.C. to see their memorials," Moyle said.
Moyle tells us the trips are free to the vets, and they always appreciate it.
"We get so much out of this because of their gratitude for our thank yous," Moyle said. "They come back and they tell us that they have no idea how we pulled it off, they had no idea that people in the community or even their families understood what they did, cared still, and wanted to thank them. They come back with tears in their eyes."
Folks will line up at Kalamazoo Christian Middle School around 7 p.m. Saturday to welcome the veterans back. The Honor Flights are all paid for with donations, and if you'd like to help cover the next one, check out TalonsOutHonorFlight.org.