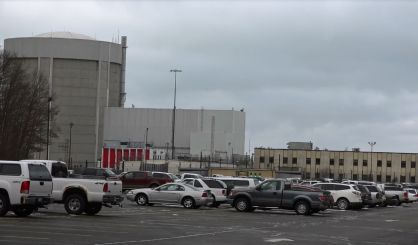 The Palisades nuclear power plant may be shutting down next year, but that doesn't mean owner Entergy is abandoning maintenance. Palisades spokesperson Val Gent tells WSJM News they're currently spending $42 million on replacing one of the cooling towers.
"The replacement project is an example of how Entergy is continuing to invest in safe and reliable operations at Palisades, even after the shutdown announcement," Gent said.
The replacement project, which is employing about 300 contractors, will continue through this spring's maintenance outage. The cooling tower work will take about four months.