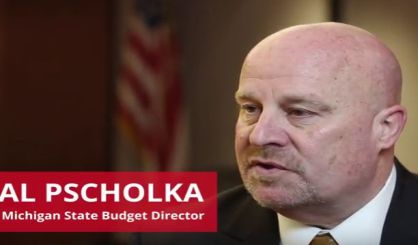 Former state Representative and current Michigan Budget Director Al Pscholka will be honored next week at Lake Michigan College's commencement ceremony. LMC is graduating 514 students that day and also handing out alumni awards. The Distinguished Service Award is going to Pscholka. LMC is saluting him for helping to support the college's mission, as he does in one of its promotional videos.
"I've seen first hand the impact that Lake Michigan College and community colleges across Michigan have on individuals and families," Pscholka said in the video posted to YouTube.
LMC's Distinguished Alumni Award will go to Freedom Finishing's Gloria Ender, while the Alumni Service Award is going to the Berrien Springs-Oronoko Township Police Department's Officer Rick Smiedendorf. LMC will hand out 526 degrees and certificates at next Sunday's commencement.