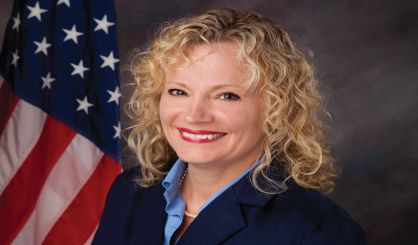 Governor Rick Snyder has signed legislation from state Representative Beth Griffin designed to help schools save on energy. Griffin, a Mattawan Republican, tells WSJM News her plan gives schools the spending flexibility to sign multi-year energy contracts.
"I talk to schools, I talk to parents and families, and schools are so important," Griffin said. "It really is a great tool to potentially allow more dollars to get into those classrooms and help kids. I'm very pleased I could get those bills signed."
This is Representative Griffin's first bill to become law. She was elected to represent Van Buren County in November.