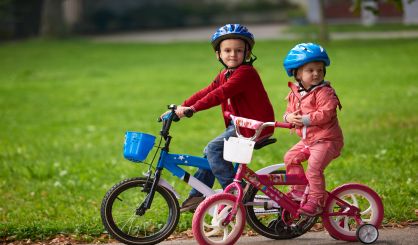 Kids across Michigan are celebrating the physical and mental health benefits of biking this week. Wednesday was National Bike to School Day, and children's advocates want to make sure they know how to stay safe. An estimated 50 kids every hour are hurt in preventable accidents, many from crashing a bicycle, says Dr. Marcee White, with Safe Kids Worldwide. She encourages parents to not only make them wear a helmet, but to learn the rules of the road.
"Going down a hill, they don't know how fast they're going; they're not realizing that a car is in the way or something is in the way and turn very quickly – and before you know it, no matter how experienced they are, they're falling and hitting the pavement."
White tells us between 2005 and 2015, the number of emergency room visits for bike and skateboard-related injuries declined. However, kids who were rushed to the hospital because of an accident on a scooter increased by about 40%.