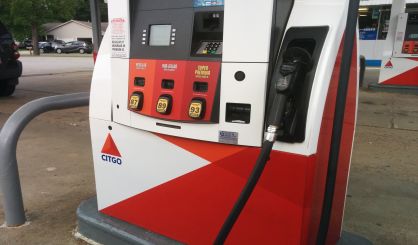 Gas prices had been dipping lower and lower which is unusual at this time of the year, but that has ended for now. What Gasbuddy's Patrick DeHaan calls the price cycle swung back in the opposite way and prices shot up Wednesday afternoon back into the $2.45 range.
"When gas stations start selling close to their cost, it usually triggers one of these cycles," DeHaan said.
DeHaan says gas stations weren't making any money and crude oil prices went up on world markets.
"When the market opened, oil prices absolutely surged," DeHaan said.
DeHaan says Michigan has some of the most volatile pricing in the nation, and we should be used to these 10 to 20¢ swings by now.