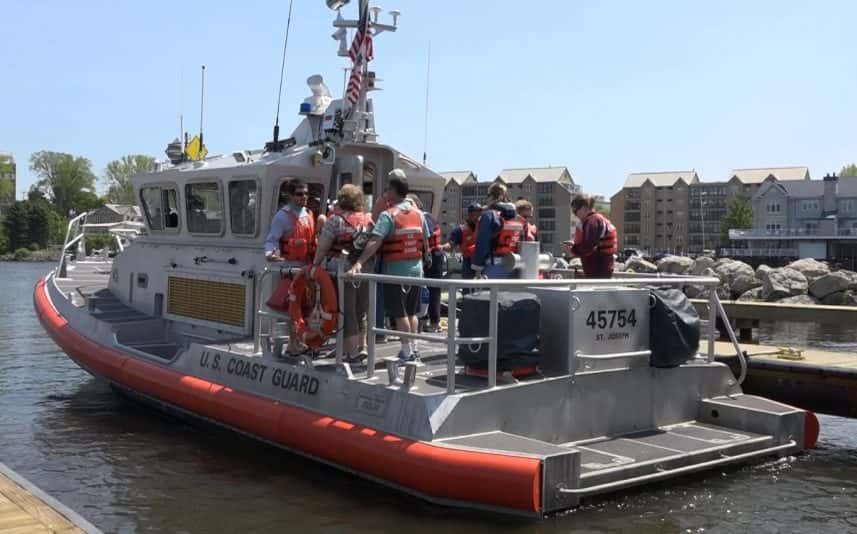 If you drive by the Berrien County Courthouse in St. Joseph next weekend and see a bunch of police vehicles and boats, feel free to stop by and check them out. Saturday, May 20 will bring the Coast Guard's annual Safe Boating Day. Petty Officer Sam Van Lent, with the St. Joe station, tells WSJM News emergency response agencies will be there to show off equipment.
"All local agencies," Van Lent said. "The Coast Guard, the Coast Guard Auxiliary, the Berrien County Sheriff"s Department Marine Division, Medic One, and St. Joseph Public Safety."
The Coast Guard does this every year as boating season gets underway to remind folks to be safe on the water. They'll also have activities and games for the kids. Safe Boating Day will be on the 20th from noon to 4 p.m.