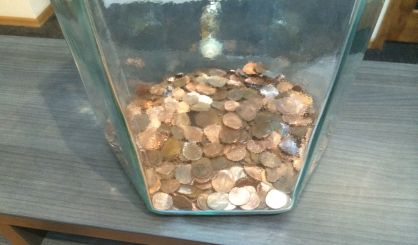 The annual Pennies for Patients fundraiser for Berrien County Cancer Services is underway. The organization's Nancy Church tells WSJM News they've been collecting pennies for 28 years now.
"The idea behind it is that anybody can collect a penny and bring it in," Church said. "So, whether you're young or old, everybody has a penny."
Church says those pennies can really add up. She's hoping they can collect $28,000 this May, which would match the record set in 2007. Berrien County Cancer Services uses all of that money to provide in-home nursing and other support services to cancer patients locally. Stop by the office in Stevensville on Red Arrow Highway to drop off some pennies, or check out their website.