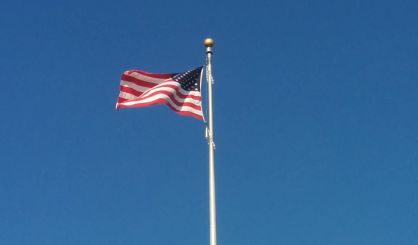 Police agencies from all over Berrien County will gather in St. Joseph Thursday to remember the fallen. It's the annual Police Officer Memorial Day Program at the Berrien County Law Enforcement Memorial located in Lake Bluff Park. Rick Smiedendorf, with the Berrien Springs-Oronoko Township Police Department, tells WSJM News all fallen officers are honored.
"Police officers who have died in the line of duty, either in Berrien County or serving residents of Berrien County,"" Smiedendorf said. "It goes back to the early 1920s to, unfortunately, two homicides last year of court security officers."
Joseph Zangaro and Ronald Kienzle were killed in the Berrien County Courthouse shootings last summer. Their names are new to the memorial this year. Also featured at the memorial will be a state police chaplain, bagpipes, and a rifle salute. It begins at noon.