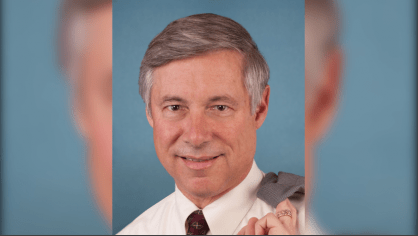 While all of the focus has been on President Trump's various controversies, there is regular old work to do in Congress. That includes crafting a federal budget. Congressman Fred Upton tells WSJM News he's optimistic key programs can be maintained. He notes they were in the continuing budget resolution.
"We were able to survive with no spending cuts for the Great Lakes initiative, which includes funds to combat the migration of Asian carp," Upton said. "We fought hard and saw a significant increase, following 21st Century Cures, for the National Institutes of Health.
The continuing budget resolution, passed in recent weeks, keeps government funding in place through September. At that point, lawmakers will need a full budget. Upton tells us it will take several months to hammer out details. Upton expects to get a budget proposal from the president next week.