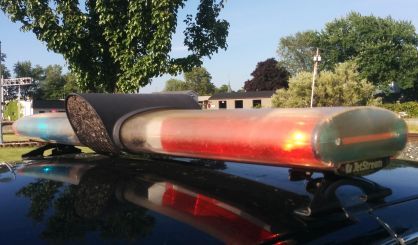 Michigan drivers could buy an optional license plate to show their support for law enforcement under legislation being co-sponsored by state Senator John Proos. He tells WSJM News proceeds from the sale of the special plate would go to Thin Blue Line of Michigan, a non-profit that helps the families of officers hurt or killed.
"The Thin Blue Line license plate is a chance for all of us in Michigan, if we choose to, to participate in police officer memorials by having that license plate on our vehicles, and that license plate would then show our support for the men and women in blue."
Proos tells us last year's courthouse shooting in St. Joseph is a reminder of how lives are touched when police officers are hurt or killed. Under the bill, if you buy a Thin Blue Line license plate, $25 of your purchase will go to the organization. The legislation passed the Senate this week and now goes on to the House.