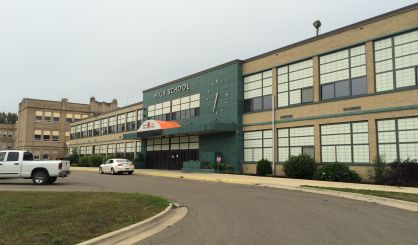 Benton Harbor Area Schools will celebrate the return of summer this week with a Summer Safety Fair. Coordinator Julie Earle tells WSJM News everyone is welcome to the high school for a dinner at 4:30 Thursday, followed by 3 hours of fun for all ages.
"We're going to have registration for summer school and our new summer park program, we're going to have Narcan training for the adults, dancing movies and basketball for the students, and an ice cream social," Earle said.
They'll also hold a raffle. Earle tells us the fair is part of a regular series of events the administration wants to hold to keep people engaged. The Benton Harbor Area Schools Summer Safety Fair is Thursday from 4:30 to 7:30 p.m. Everyone's welcome.