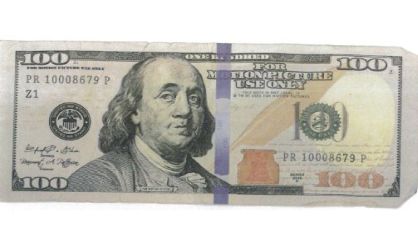 Police are warning everyone about fake $100 bills going around. Dowagiac Police Chief Steve Grinnewald tells WSJM News the bills have "For Motion Picture Use Only" printed on them.
"If you're inspecting the money very carefully, you will probably see it, and at that point you will know it's fake right off the bat," Grinnewald said. "Give us a call."
Grinnewald tells us the "For motion picture use only" line is in the same font as the rest of the bill, so you do have to pay attention. The bills have shown up in Dowagiac five times, and there's also been a report of one in Baroda. The fake bills do not pass a pen test.