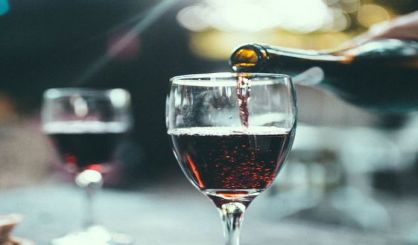 Round Barn Winery in Baroda has acquired Tabor Hill Winery. Round Barn Partner Chris Moersch tells WSJM News the deal was in the works for about 3 years. He's thrilled to have signed it Tuesday.
"For our family, it brings our history in the wine business full circle," Moersch said. "My father got his start at Tabor Hill in 1979 in the wine business and worked there for 13 years and then left to start his own winery, which is Round Barn. So, we're just extremely excited for this opportunity."
Moersch tells us fans of the Buchanan-based Tabor Hill's wines don't have to worry.
"We will actually be keeping the brand Tabor Hill, and the production facility and restaurant," Moersch said. "So, from a consumer's perspective, not a lot will be change, especially right off the bat."
They're even going to keep Tabor Hill's winemaker. The purchase was in the works for about 3 years, and Moersch can't discuss the price. Tabor Hill is Michigan's fourth largest winery with about 100 acres of property. Moersch tells us he's glad to be able to keep its ownership in southwest Michigan as part of a family business.