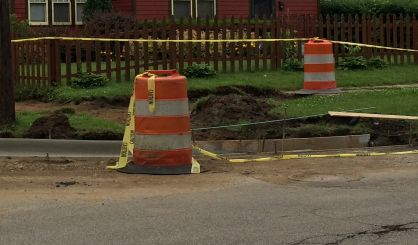 The Michigan Department of Transportation is planning to suspend most of its construction projects this Memorial Day weekend to make things easier on travelers. Spokesperson Nick Schirripa tells WSJM News it ought to be smooth sailing in most places. Restrictions will only remain in a handful of locations.
"There might be a couple here and there with some going on, but most of the work will stop, and we'll remove lane restrictions on 78 of 112 projects statewide," Schirripa said.
Schirripa tells us there are a few southwest Michigan projects that will still leave lane restrictions in place. They include eastbound I-94 between Bridgman and Stevensville, and eastbound I-94 at the Van Buren County line. Work stops at 3 p.m. Friday and resumes 6 a.m. Tuesday.