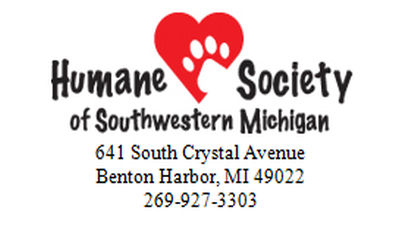 The Humane Society of Southwestern Michigan's annual Bids for Barks auction last weekend raised a record amount for the organization. Board President Don Blackmond tells WSJM News they raised a little more than $130,000. He thinks supporters were extra motivated after learning the organization is going to finally break ground on its new shelter next month.
"Tons of supporters, lots of people really excited about all of the progress we've made over the years," Blackmond said. "It's finally coming into fruition, so people were really excited about that."
The Humane Society will break ground on the Royalton Township shelter June 8. They've still just raised about $1.3 million of the $2 million needed, and the capital campaign continues. Blackmond thanks all of the Humane Society's supporters who helped made this year's auction a success.