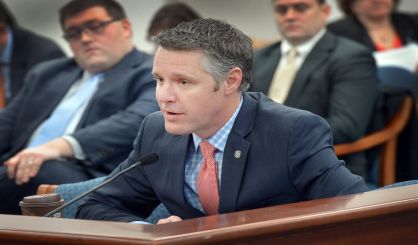 State Senator John Proos says the Memorial Day weekend is the perfect time to reflect on what tourism means to Michigan. He tells us the most recent Business Outlook for West Michigan from the Upjohn Institute for Employment Research found Berrien County's tourism sector grew by 8% from 2015 to 2016.
"There's so much to do in southwest Michigan, and we're blessed that we've seen that economic impatc make a difference in our southwest Michigan communities," Proos said.
Proos says everyone can reflect on how fortunate they are to live in such an attractive location as southwest Michigan this weekend. He recommends that everyone check out the things the region has to offer.