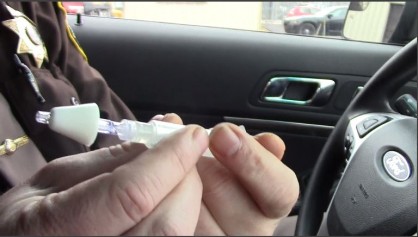 Governor Rick Snyder has authorized the Michigan Department of Health and Human Services to issue an order authorizing pharmacists to distribute the overdose reversal drug naloxone to eligible individuals. Nancy King, with Families Against Narcotics Southwest Michigan, works to spread awareness about naloxone. She tells us it's been a life saver for many struggling with addiction.
"I'm a family member affected by addiction," King said. "I lost my daughter to a heroin overdose in 2012, and had naloxone been available to her fiance at that time, her life would have been saved. So, it's important we;re getting this in the hands of people around somebody at risk of an overdose."
Snyder's office said Thursday pharmacies will be able to dispense naloxone to those at risk of an opioid-related overdose and to family members or friends. King tells us Naloxone is an easy-to-use nasal spray that is not harmful. However, it wakes up a person not breathing due to an opioid overdose.