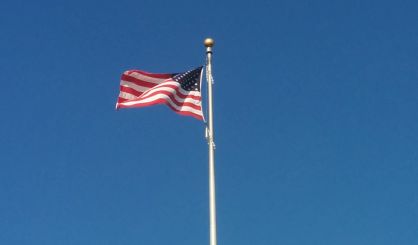 Things are being shaken up a little for this summer's Lest We Forget program. The organization has staged World War II simulations each summer in southwest Michigan for years, and the group's Don Alsboro tells WSJM News they're moving from the Southwest Michigan Regional Airport this year to Tiscornia Beach in St. Joseph. There, they'll have some Marines on hand.
"They'll have a display set up and they'll also be doing on Saturday afternoon and Sunday afternoon a simulated beach landing," Alsboro said.
The beach landing is a bit scaled down this year, but Alsboro tells us it'll be educational. Plus, they'll be offering rides in World War II beach landers to folks. This year's Lest We Forget demonstration will be on August 5 and 6. They usually hold it in June. More details on this year's program will be released soon.