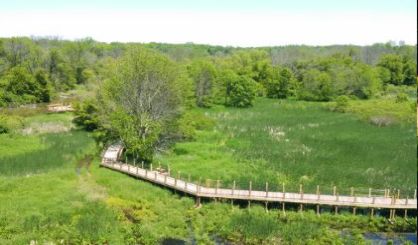 The summer is off to a good start for the Berrien County Parks Department. Director Brian Bailey tells WSJM News sales of permits are up. Nearly 900 were sold through the month of May this year, compared to 491 last year, and 575 in 2015. While Madeline Bertrand County Park and Silver Beach are the most popular attractions, Bailey recommends you check out Galien River County Park as well.
"I was there on Friday and you can go out on the overlook deck, and you can watch the muskrats and the baby geese right when they're below in the marshland there," Bailey said.
Bailey notes it's free to get in. As for Silver Beach, Bailey tells us the park had 25,000 visitors in May. That's compared to 29,000 in May of last year, and 19,000 in May of 2015.