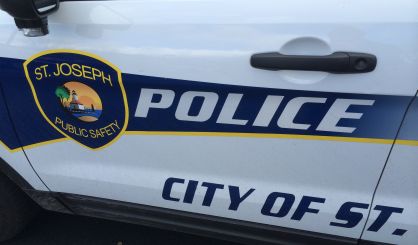 The St. Joseph Department of Public Safety has implemented a variety of changes to parking and traffic management downtown for the summer. Director Brian Uridge tells WSJM News he thinks the biggest change is the addition of new parking at Lions Park Beach.
"We took the entire top part of Lions Beach, and we created then a one-way, and because of that, we were able to add about 55 parking spots on the upper part of Lions Park Drive," Uridge said.
They've made the street in front of Silver Beach one-way, and there's a left turn signal at Park and Lake Street that can be turned on when sensors in the road detect a high traffic volume. Some have wondered if that will cause headaches elsewhere. Uridge tells us that's why the summer plan can be changed.
"Our focus is to pilot new programs this summer," Uridge said. "It's to look at what's working, and at the conclusion of the summer, we'll look at what worked and what didn't work, and we'll move forward from there."
Uridge will hold a public meeting next month to get more input. He's also focused on quality of life issues, telling us there will be more officers on patrol downtown, some on bikes. They're also planning select weekend mounted patrols. Uridge says the first one was Sunday, and the reaction was positive, especially from children.