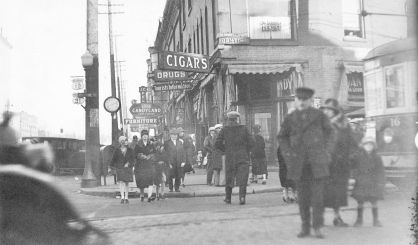 The Heritage Museum and Cultural Center is teaming up with the Morton House this summer to offer some historic tours of Benton Harbor. The Heritage Museum's Tracy Gierada tells WSJM News they'll have walking tours, along with a bike tour and a paddling tour.
"People will be able to come out with us on foot in the Arts District to explore historic photos and stories that tell you more about the businesses and community sites that we pass," Gierada said. "Things like the Vincent Building's ties to Chicago gangsters, the old electric street cars, and the ship canal."
Gierada tells us there's a lot of fascinating history about Benton Harbor to learn, and much of it is well-documented. That's partly thanks to the Morton House. A full schedule of the summer's tours can be seen below. To sign up for one, call the Heritage Museum.
This summers walking tours:
Meet at The Livery Microbrewery.
Friday, June 16 – 5:30 to 6:30pm
Monday, August 7 – 6:00 to 7:00pm
Sunday, August 27 – 1:00 to 2:00pm
Biking Tour:
Bring your own bicycle and meet at the Morton House Museum for departure. The route covers about 3 miles with 6 stops where a guide will present information about Benton Harbor history and culture.
Saturday, September 9 – 10:30am to Noon
Paddling Tour:
Bring your kayak, paddleboard, or canoe (or rent onsite from Third Coast Paddling) and meet at the Graham Avenue Boat Launch for a 6:00 pm sharp departure. This tour will cover history of the Paw Paw River, the Benton Harbor Ship Canal, and maritime transportation and commerce.