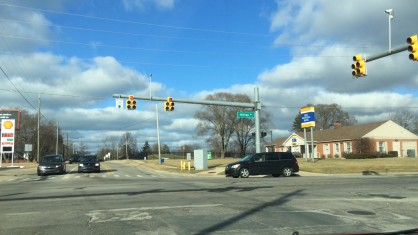 Crews are testing new water mains installed under Hilltop Road in St. Joseph this week, and expect to finish the entire project next month. Wightman and Associates engineer Andrew Rudd tells WSJM News the work they've been doing should lead to lot fewer water main breaks in the coming years.
"We've installed a large transmission main," Rudd said. "It's a 20-inch water main between South State Street and Niles Avenue. We're just about finished with that one, and we'll be putting in service over the next couple of weeks, shifting water services to the local businesses throughout that section."
The Hilltop project is the result of the city, the township, and others teaming up to get a wide range of work done. Rudd tells us he knows it's been a bit of a traffic headache, especially around Hilltop and Washington, but everyone's been cooperative. They'll have all lanes back open to traffic July 6.