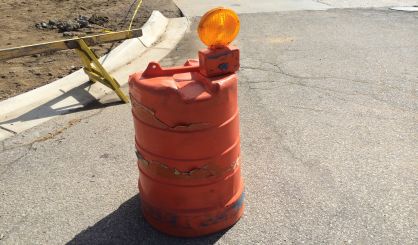 A resurfacing project is about to start on Napier Avenue and M-140 in Berrien County. Michigan Department of Transportation engineer Chris Jacobs tells WSJM News they're working on 9.4 miles of M-140 from M-62 to south of Napier Avenue, and on Napier Avenue from I-94 to US-31.
"They technique we'll be using is called micro surfacing," Jacobs said. "We ground off a layer of the asphalt, and then we'll pre-treat it with some crack filler. Then, we place two thin layers of asphalt to complete the project."
The roughly $900,000 project starts Monday and wraps up July 19. It will mean occasional single lane closures.