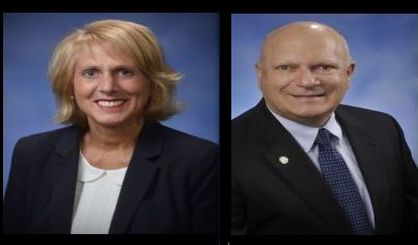 State Representative Kim LaSata tells us it wasn't an easy decision, but she had several reasons for voting in favor of legislation easing restrictions on carrying concealed handguns this week. The bill approved by the state House eliminates a requirement to have a license to carry a concealed pistol. It also removes a requirement to get eight hours of training before concealed carrying. LaSata, of Bainbridge Township, tells WSJM News she thinks most gun owners are responsible and don't need such restrictions.
"Criminals are always going to be able to get a gun," LaSata said. "They're not going to worry about a background check. They're not going to worry about training. They'll always have a gun. The concealed carry just follows the same guidelines as open carry."
LaSata told us she's been around responsible gun owners for much of her life, but many people these days are just uncomfortable with guns. She also points out one will still need to go through a background check for a handgun. Voting against the bill was state Representative Dave Pagel, of Berrien Springs. He told us he thought the training requirement should be maintained.