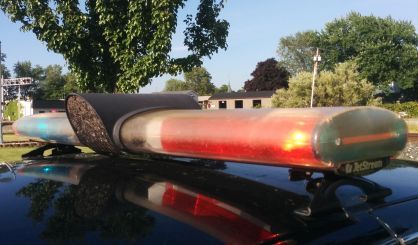 The Michigan House has passed a package of four bills that would make concealed pistol licenses optional for people living in the state. The primary bill passed 59 to 49 Wednesday while others passed on similar votes. It now goes on to the state Senate, and Kalamazoo County Sheriff Rick Fuller is among those who are opposed.
"There's a long list of people that, today, are not able to carry a firearm concealed, but all of a sudden they would be able to," Fuller told WKZO News.
Fuller tells us he's not alone in being against the gun bill, saying the Michigan Sheriff's Association, the Michigan Chiefs of Police Association, and the Fraternal Order of Police are all opposed. Backers say the current permitting process to carry a handgun prevents the poor from carrying. Fuller says that doesn't ring true.
"We're also not seeing throngs of poor people going to the state saying, 'I can't afford a $400 gun permit,'" Fuller said.
The bills would remove the restriction of requiring a license to carry a concealed pistol and let people voluntarily get education or training since a permit would not be required.