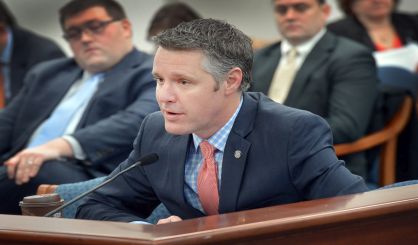 A plan from state Senator John Proos to encourage more young people to study math and science while also giving them information on what career fields will be hot in their areas has been approved by the Michigan Senate. Proos tells WSJM News if a student takes a lot of STEM classes, they'll get a special STEM designation.
"Your transcripts would have that information that your school district recognizes you went above and beyond," Proos said. "I know our four-year institutions love the bill. They're supportive of it, and they're interested in seeing those students prepare just like that, to prepare not just to be the minimum student, but to prepare to be the top student."
A bill from Proos that would require school districts to give students the latest economic outlook report for their region also passed this week. Proos tells us it will help kids know which careers to pursue.