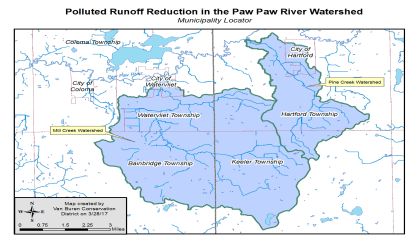 The Van Buren Conservation District will soon be sending out surveys to residents near Hartford and Watervliet to find out more about how people are affecting the water quality locally. The district's Erin Fuller tells WSJM News they're focused on two creeks.
"There are a couple of creeks in that area, Pine Creek and Mill Creek, that have had problems with bacteria and pathogens and E coli," Fuller said. "So, we have a project to do a variety of different things to help clean them up."
Fuller tells us the conservation district wants to find out about lawn care practices, as well as how people maintain their septic systems. Septic runoff could be a cause of that E coli issue. The information they get from the survey will be used to plan strategies moving forward.