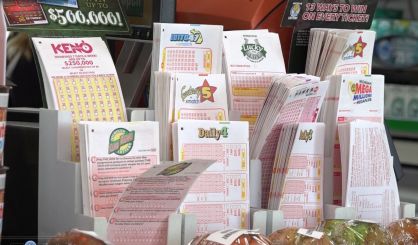 The Powerball jackpot for Saturday's drawing has climbed to $435 million. Michigan Lottery spokesperson Jeff Holyfield tells us it's the eighth largest Powerball jackpot ever.
"The cash option is $273 million, and if somebody wants to take that cash option, after the taxes we would have to withhold, they'd be looking at $193 million," Holyfield said.
Tickets always start flying out the doors once the jackpot gets this high, which just makes the jackpot grow even more. You have until 9:45 p.m. tonight to get one. Good luck. The odds of winning the jackpot are 1 in 292 million.