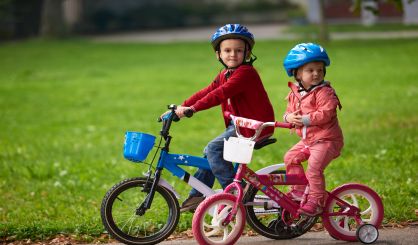 This may be the early summer, but the Berrien County Health Department is already thinking about preparing children for the start of school. That's why it's now offering free vision and hearing screenings. Spokesperson Gillian Conrad tells WSJM News you have to get your kids checked.
"It actually is part of Michigan state law, that all children entering kindergarten must have their hearing and vision tested before the first day of school," Conrad said.
Conrad tells us it's essential any hearing or vision problems your kids might have be found early so they don't struggle academically. There will be several screening dates and locations throughout the summer.
Below is a list of the states, locations, and times.
Lincoln Elementary School, St. Joseph Tuesday, June 13, 2017 8:30-11:30am and 1:30-3:30pm
Roosevelt Elementary School, Stevensville Thursday June 15, 2017 1:00-4:00pm
Berrien County Health Department, 2419 E. Napier Ave., Benton Harbor Tuesday June 20, 2017 1:30-3:30pm
Berrien County Health Department, 2419 E. Napier Ave., Benton Harbor Thursday July 20, 2017 2:00-6:00pm
Berrien County Health Department, 1205 N. Front Street, Niles Tuesday July 25, 2016 8:30-11:30am and 1:30-3:30pm
Berrien County Health Department, 21 N. Main Street, Three Oaks Thursday August 10, 2017 9:00am-12:00pm
Berrien County Health Department, 2419 E. Napier Ave., Benton Harbor Tuesday August 22, 2017 9:00am-6:00pm
Mars Elementary School, Berrien Springs Monday August 28, 2017 8:30-11:30am and 1:30-3:30pm
Berrien County Health Department, 1205 N. Front Street, Niles Tuesday August 29, 2017 8:30-11:30am and 1:30-3:30pm
Benton Harbor Charter School Thursday August 31, 2017 9:00-12:00pm and 1:30-4:30pm