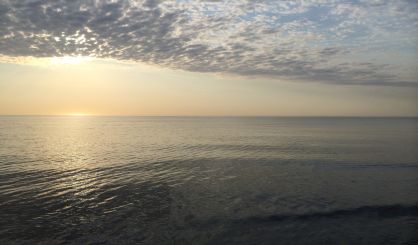 Water levels on the Great Lakes are at their highest since 1996. That's according to the U.S. Army Corps of Engineers. The agency's Keith Kompoltowicz tells WSJM News the high levels are a stark contrast to around 2013, when everyone was concerned because they were getting quite low.
"Since then, we've had the conditions that are conducive to water levels rising," Kompoltowicz said. "That's a lot of snow in the winter followed up with spring rainfall. So, we went from very low and record low to now above average in a very short amount of time."
Kompoltowicz tells us when the levels are high, concerns mount about possible beach erosion. However, shipping generally does well. The Army Corps of Engineers released a Great Lakes water report each month.