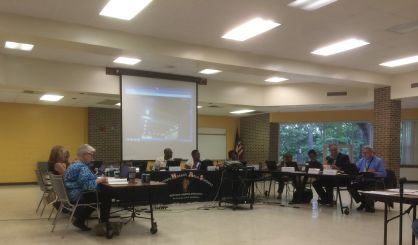 The Benton Harbor Area Schools Board of Education is taking no action for now on repairing the swimming pool at the Charles Gray Recreation Center. It received a report Tuesday on the cost of fixing up the pool area, learning it would run about $1.5 to do all recommended repairs. Superintendent Dr. Shelly Walker has suggested they wait until the district's budget situation improves.
"The leadership team wants to be sure before we take on a project like the pool and open it that the district can sustain it, and our concern is that we wouldn't be able to sustain it being open, and that's worse," Walker said.
The most basic repairs needed to pass inspection would run in the hundreds of thousands of dollars, and that doesn't even factor in the maintenance costs. Walker tells us teaching kids to swim is a priority, and that is why the district has a partnership with the YMCA to get swim time in for the fifth graders.