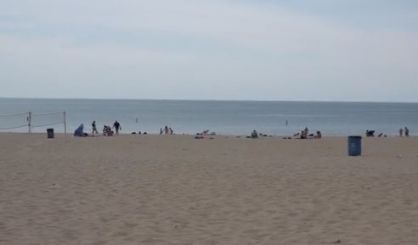 Following a couple of assaults this past weekend at Silver Beach, St. Joseph City Commissioners are asking Public Safety Director Brian Uridge to meet with the Berrien County Sheriff's Department again. The assaults happened Sunday night after sheriff's deputies patrolling the beach had ended their shifts. The city and the county last year pledged to work closely on law enforcement at the beach following some incidents, but St. Joseph Mayor Mike Garey tells WSJM News that's not worked out as well as hoped.
"To be honest, I think the commission right now is a little disappointed," Garey said. "As you heard in the report, they were talking about this several days ago. A warm weekend, high school kids coming out. To have this happen agin and with some of the same security issues is disappointing."
Public Safety Director Uridge last night also talked about this summer's quality of life and downtown patrol strategy. Three weeks in, Uridge said some things have worked well, and others will be tweaked.