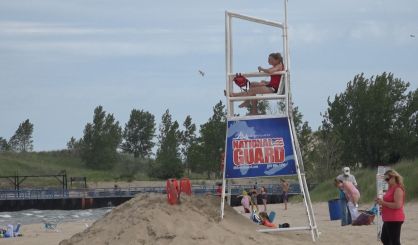 The U.S. Coast Guard, the Berrien County Sheriff's Department, and the Berrien County Parks Department continue to hone their skills when it comes to water rescues. On Monday, lifeguards trained at Silver Beach by simulating a drowning. The Coast Guard's Bridgette Baskin told WSJM News they're there for you.
"Just know that if anything ever happens, always be aware that you can call 911," Baskin said. "We are on duty 24 hours a day, seven days a week, 365 days a year. We don't like to come out to distress cases, but we will be here."
Baskin tells us it's important to know your water safety rules. If the water looks choppy, don't go in. Also, never swim alone. For information on how to survive a rip current, follow this link.