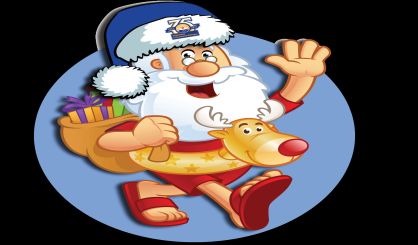 Volunteers from the United Way of Southwest Michigan are spending Wednesday helping eleven local food pantries stock up for the summer. The United Way's Charlotte Rogers tells WSJM News it's Christmas in June as they aim to beef up the donations given to the food pantries at a time when, usually, donations go down. Plus, the need is up right now.
"Right here in Michigan's great southwest, one in five children are food insecure, and especially for the children and families who have kids in the free and reduced lunch program at school, they no longer have access to that in the summer months," Rogers said. "So, families rely heavily on the pantries during this time."
United Way volunteers will be stationed at Upton Middle School in St. Joseph, Buchanan Middle School, and the Brookside Learning Center in Cassopolis. Throughout the day, staff from 37 southwest Michigan businesses will stop by to drop off their donations.
Companies Donating Items:
Whirlpool
American Electric Power
Mid-West Family Broadcasting
Honor Credit Union
Berrien RESA
Old National Bank
Kruggel Lawton CPA's
County of Berrien
Berrien County Health Dept.
Competitive Edge
Kemner Iott Benz
HUB International
Martin's Supermarket, St. Joseph
Martin's Supermarket, Stevensville
Martin's Supermarket Niles
Bud Distributing
1st Source Bank
Andrews University
Walsworth
Union Home Mortgage
Insurance Management Service
Primar Petroleum Inc.
Lake Michigan College
Lakeland Health
ServPro of Berrien County
The Renaissance Athletic Club
Rise n' Shine Café
Berrien County Cancer Service
Shopko
United Federal Credit Union
Teachers Credit Union
Teachers Credit Union Insurance Agency
Chemical Bank
Gast Manufacturing
The Herald Palladium
Lindberg MPH
United Way of Southwest Michigan