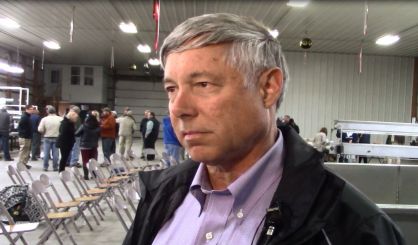 Last week's shooting of Louisiana Congressman Steve Scalise has got Congressman Fred Upton concerned about divisive political rhetoric. He tells WSJM News people have been allowing themselves to be whipped into fear and hate.
"The blogs, some of the newspaper letters to the editor, some of these awful protests that are out there, they just fuel this hate, and for a number of us," Upton said. "I have a colleague who the day of the shooting, she's a freshman Republican, she had a threat in essence that said in her e-mail, 'One down, 26 to go.'"
Upton tells us it's got to stop. He notes members of Congress from both parties are the targets of violent speech. He also credits security staff with saving lives during last week's shooting incident at a Congressional baseball practice.