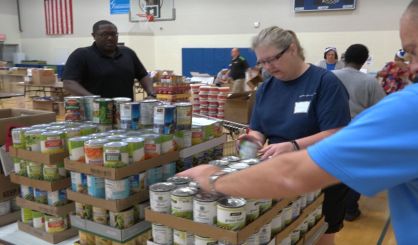 A whole lot of food for local pantries has been collected thanks to the United Way of Southwest Michigan and some local businesses. They all got together Wednesday for the Christmas in June drive. On hand was Nancy Church, with Berrien Cancer Services, who told WSJM News she wanted to give back and help out.
"Berrien County Cancer Service is a funded partner, and we know how much it means to be supported by the community," Church said.
Even though food pantries see fewer donations in the summer, their demand goes up because kids aren't in school. 37 businesses contributed to the effort. United Way volunteers were stationed at three locations throughout Berrien and Cass Counties taking items. In all, eleven pantries will benefit.