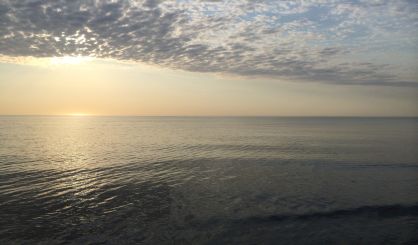 A live Asian carp has been found closer to Lake Michigan than ever before. Jennifer Caddick, with the Alliance for the Great Lakes, tells WSJM News one was found Thursday at the Brandon Road Lock and Dam near Joliet, Illinois. First, she says the U.S. Army Corps of Engineers needs to get a better handle on its electric barrier currently keeping the fish at bay. Second, she says it's up to the Trump administration to take bold action.
"The U.S. Army Corps of Engineers was tasked not too long ago with drafting a study that really lays out all of the options for installing additional Asian carp control measures at the Brandon Road Lock and Dam facility," Caddick said. "That study has been paid for by our taxpayer dollars, it is realy for public review, and unfortunately, its release has been blocked by the Trump administration."
Caddick tells us if the Asian carp gets into the Great Lakes, it will decimate the existing fish population and cause major problems for recreation. Congressman Fred Upton has also weighed in, saying the time to act is now. He, too, is calling on the Trump administration to release the Brandon Road Study.
On Friday, Upton released the following statement:
"The time to act is now. I am calling on the Trump administration to immediately release the Brandon Road Study so that we can have a full grasp of our options to stop this destructive force. Asian Carp have the potential to decimate the Great Lakes we all love and depend on. It is absolutely imperative we step up our efforts to further protect our lakes. I will continue to work with my colleagues on both sides of the aisle here in the House and the Senate to take action to stop Asian Carp from entering our waterways."