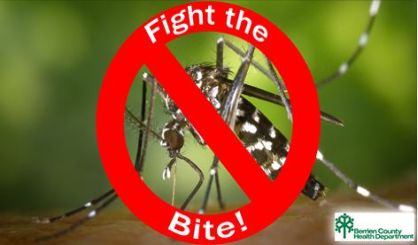 With the summer here, the Berrien County Health Department is reminding everyone of how they can protect themselves from mosquitoes. Spokesperson Gillian Conrad tells WSJM News prevention is key. For example, you can help stop an increase in the summer mosquito population by getting rid of standing water.
"We know that mosquitoes can breed in as little water as is found in a bottle cap," Conrad said. "So, it's important for people to drain standing water around their backwards, and in their neighborhoods."
Conrad tells us it's good to follow the Four Ds. They are don't go outside from dusk to dawn, dress in protective clothing, use insect repellent with DEET, and drain that standing water. The health department this year has a state grant to prevent mosquitoes. It's part of the effort to avoid Zika virus. Conrad tells us, so far, mosquitoes carrying the disease have not been found in Michigan.