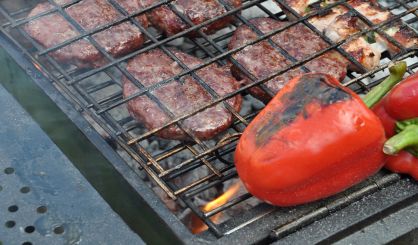 The Fourth of July means barbecues, and health experts want you to be safe with your food. The U.S. Department of Agriculture's Janell Goodwin tells WSJM News you should follow four basic rules so you don't get sick. First of all, watch how long you allow a perishable food to sit outside.
"That's two hours at room temperature maximum, and that actually reduces to one hour when it's a really hot day," Goodwin said. "So, 90 degrees or above outside, it's just one hour."
Goodwin also recommends you use a meat thermometer when cooking, keep cooked and raw foods totally separate, and remember all utensils should be clean. About 48 million Americans per year get a food-borne illness, and about 128,000 of them will have to be hospitalized. About 3,000 die.