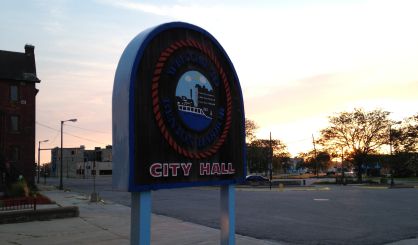 Benton Harbor City Commissioners have given the green light to a 1% raise for the police department. At a Monday meeting, they approved new contracts for both the department's sergeants and its public safety officers. Mayor Pro Tem Duane Seats said the city needs to show appreciation for its cops and given them an incentive to stay.
"You have to reward good people in order to keep good people," Seats said. "Or, what you have is what you can get, who's willing to work for that price."
Mayor Marcus Muhammad said he wanted to recognize the hard and thankless work the city's PSOs do each day. Monday's meeting was the first the city commission has held since the RTAB relinquished control.