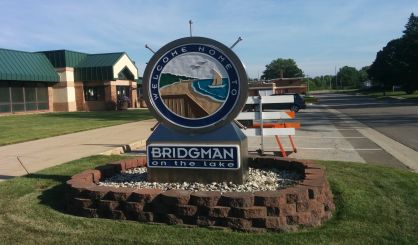 This is the week to Celebrate Bridgman. Mayor Hannah Anderson tells WSJM News the city is holding a series of events throughout the week, Wednesday through Sunday. Everything kicks off with a walk from the library to Weko Beach on Wednesday. Thursday brings the Curious Kids Show and then the dances start.
"Our volunteer fire department holds its Firemen's Dance Thursday the 6th, Friday the 7th, and Saturday the 8th," Anderson said. "Thursday, the 6th, is the Firemen's Teen Dance for the younger crowd."
Friday will also feature sidewalk art. The biggest day of Celebrate Bridgman is Saturday, when they'll have a 5 and 10K run and walk, a book sale, a car show, a parade, street concerts, and a sand art contest. Celebrate Bridgman wraps up on Sunday with a free concert at Weko Beach. The middle schoolers will also have art representing what they think of Bridgman posted around town for the rest of the summer.