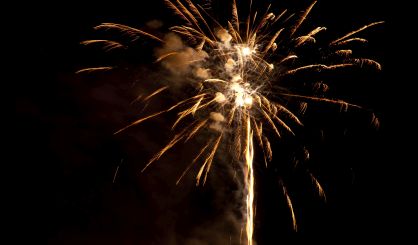 Keep safety in mind if you're setting off fireworks on the 4th. That word from state Fire Marshal Kevin Sehlmeyer, who tells Michigan News Network everyone should also also pay attention to their local laws. Many places limit when fireworks can be set off.
"A lot of municipalities, it's only the day before the holiday, the day after the holiday, and the day of the holiday, and you can't set them off between midnight and 8 a.m. That's a local issue, and we want people to see what they need to follow in their community."
In 2015 across the country, 11 people were killed and nearly 12,000 injured by fireworks.