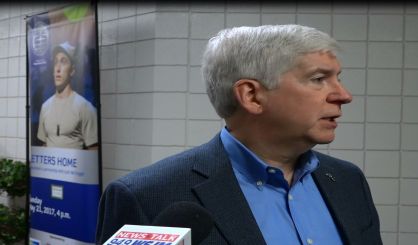 Governor Rick Snyder has signed a bill lifting Michigan's ban on switchblades. State Senator Rick Jones, of Grand Ledge, sponsored the legislation. The Republican and former sheriff told WKZO News nobody should go to jail for owning a spring-assisted push-button utility knife.
"This is not the double edged stiletto, like you see in the movies," Jones said. "This is a one edged utility knife that's commonly used by the National Guard and police officers."
Though inconsistently enforced, it used to be a misdemeanor to sell or possess the knives. The bill had the blessing of the Michigan State Police and passed the House and Senate with broad support before reaching Snyder's desk.