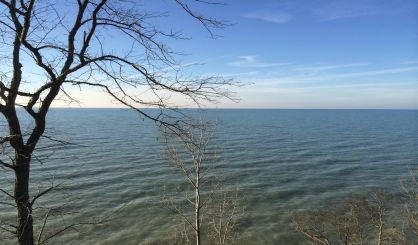 Funding for the Great Lakes Restoration Initiative has been preserved in a House spending bill which passed committee this week. Congressman Fred Upton tells WSJM News the initiative's usual allocation is included in environmental spending legislation the Appropriations Committee has moved.
"We're going to have the appropriation bill for the EPA on the House floor next week," Upton said. "Included is full funding of the Great Lakes Restoration Act. This is $300 million that looks out not only for water quality, but also helps fight the Asian carp."
The Great Lakes Restoration Initiative was set to be slashed under a Trump administration budget proposal, setting off alarms across the Midwest. Upton tells us the program will remain, assuming it survives the amendment process. The full House will vote on the plan next week.