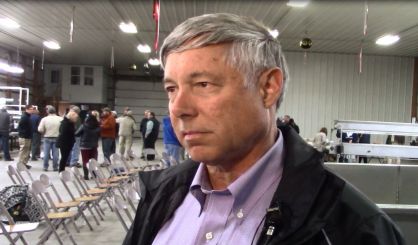 Congressman Fred Upton says he is pulling for his friend, Arizona Senator John McCain. It was revealed this week McCain has been diagnosed with brain cancer, an aggressive form of it. Upton tells WSJM News McCain has been a force to be reckoned with in Washington.
"He's been a lion, a real lion in the Senate," Upton said. "Very respected, particularly on national defense issues. I've read his book, and I know the trials and tribulations he went through. As somebody said the other day, he's had tougher fights than this one. It's a terrible disease."
Upton describes McCain as a "very dear friend." Upton worked on McCain's presidential campaign, travelling all over the country with the senator. He tells us everyone in Congress is pulling for him.