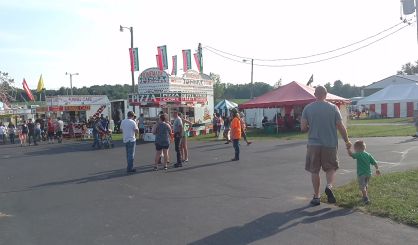 If you haven't been to Hartford this week for the Van Buren Youth Fair, you're running out of time. The events continue through the end of Saturday. Fair board member Paul Garrod tells WSJM News there are still some big nightly attractions.
"Friday night is the Super Kicker Rodeo Production, and following that we're going to have a free fireworks show," Garrod said. "Saturday night as we wrap up this year's 2017 Youth Fair, we're going to have the demolition derby sponsored by unique motor sports."
Garrod tells us there's plenty of great rides and food to enjoy. This is the 62nd year for the Van Buren Youth Fair, which is expected to attract around 50,000 people in all. You can find the schedule right here.