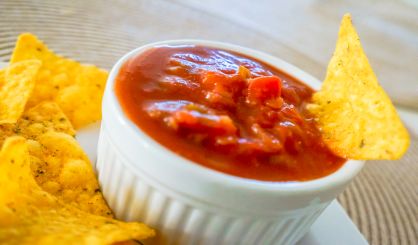 Businesses in downtown Kalamazoo will be vying for the title of the city's best salsa-maker on Saturday. It's the third-annual Kalamazoo Salsa Cook-Off. Millennium Restaurant Group's Brandy Gulley told WKZO News the free event starts at 11 a.m. and kicks off Summer Restaurant Week.
"It's such a friendly competition between restaurants downtown," Gulley said. "They love it."
You can get maps of all the participants at Consumers Credit Union in the downtown Kalamazoo Mall. Best salsa ballots are printed on the map. Votes can also be cast through text message.