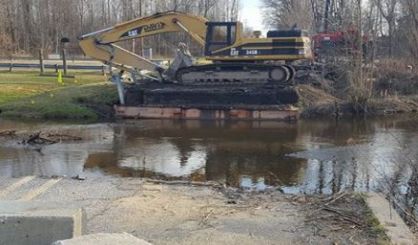 The Van Buren County community of Breedsville will hold a ribbon cutting on a newly reconstructed bridge this coming week. On Friday, they'll celebrate completion of the Pine Street bridge, which leads into town from the south. The bridge collapsed in December of 2015 when they believe a heavy vehicle drove over it. Village Clerk Linda Norton tells us it's been a hardship to have the bridge out.
"The community has waited a long time for this, and the blueberry growers are getting very anxious for it to open," Norton said.
The cost of the rebuilding project was about $1 million. Norton tells us former state Representative Aric Nesbitt helped secure state funding for the project. The ribbon cutting Friday will be at 5:30 p.m. with Nesbitt and state Representative Beth Griffin on hand.